Sator Square Series Trio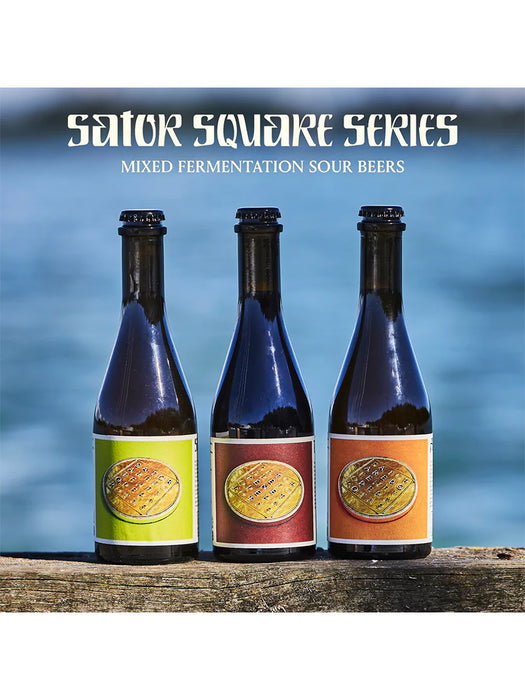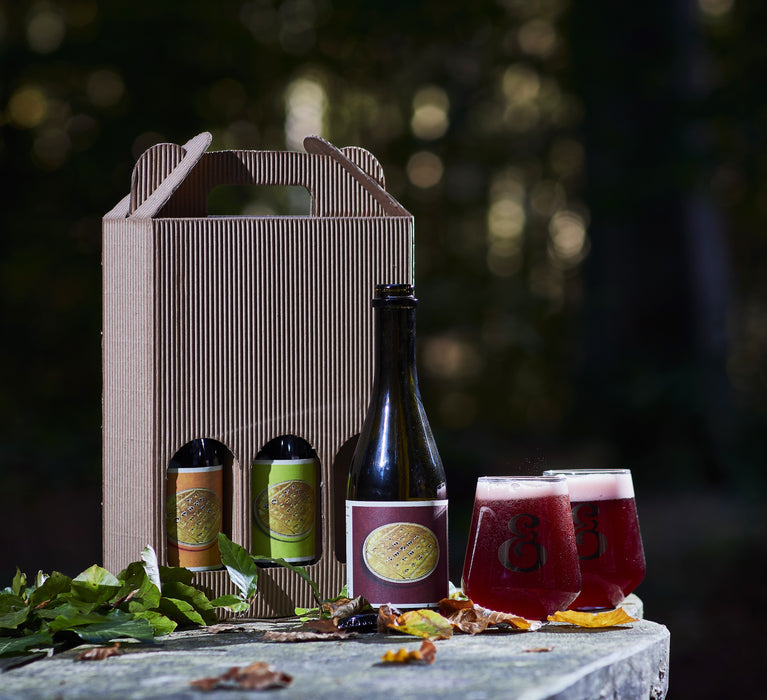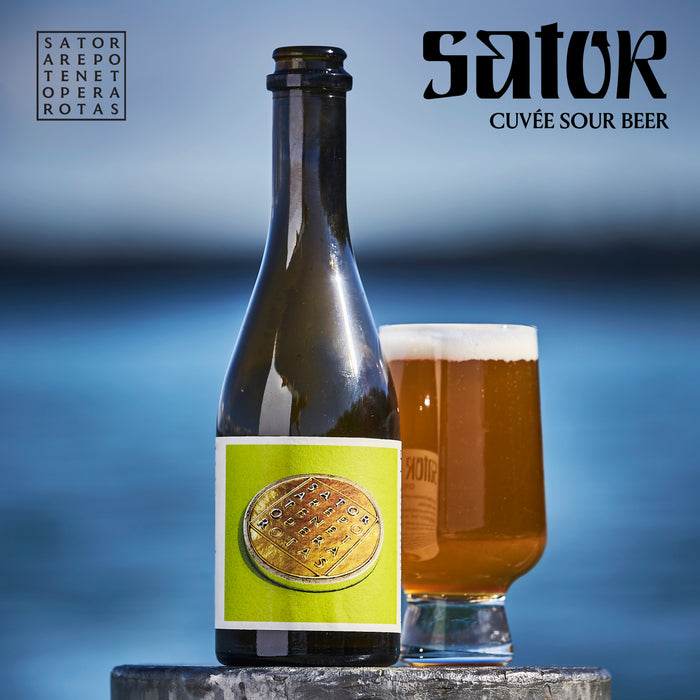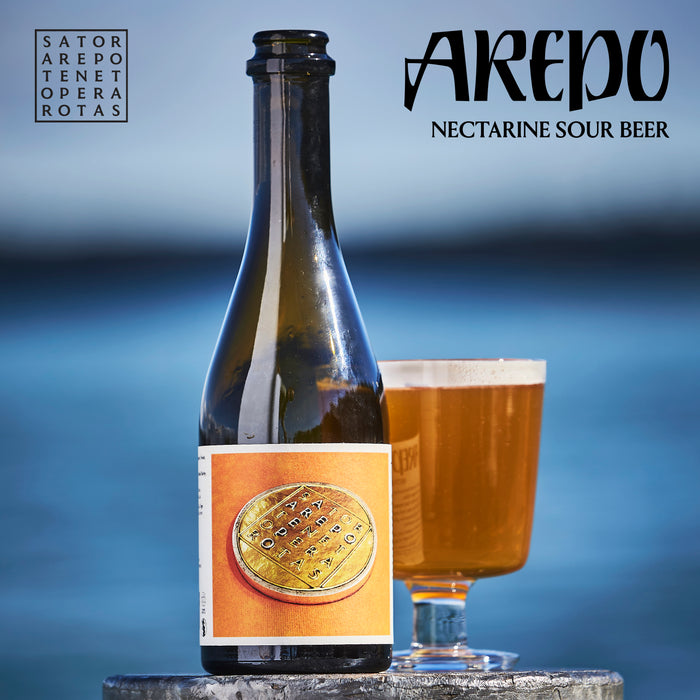 Our Sator Square Series is a collection of five mixed fermentation sour beers, hand bottled into 37,5CL glass bottles in the summer of 2021. The first trio of beers is available now, having been released at the end of summer 2022, and the final two beers will be joining the party at Easter 2023. These beers are excellent for sharing with friends, pairing with food, and giving as gifts.
Sator - Cuvée - 7.2% - A blend or 'cuvée of 3 beers, aged in Pinot Noir barrels for six months, then dry-hopped with New Zealand's "The Bruce". Light funk with a sour twist, complex stone fruit notes, refreshing dry finish.
Arepo - with Nectarines - 7.4% - Sour beer from speciality house yeast, fresh nectarines added for wild fermentation. Light funk and tartness, fleshy stone fruit notes, refreshing dry finish.
Tenet - with Cherries - 8.5% - Flanders red ale base, whole Danish black cherries from Frederiksdal added for wild fermentation. Rich cherry and almond flavours with a sour twist and light funk, rounded off with a dry finish.
3-pack in gift box = 1x Sator + 1x Arepo + 1x Tenet + 1x gift box
6-pack = 2x Sator + 2x Arepo + 2x Tenet
12-pack = 4x Sator + 4x Arepo + 4x Tenet